Shabbat Schedule
Parshat R'ei- Shabbat M'varchim Friday-Shabbat, August 22-23, Av 26-27
Shabbat Candle Lighting: 7:25 PM
Shabbat ends: 8:26 PM
Friday Night
Minchah: 7:40 PM followed by Kabbalat Shabbat.
Shacharit: 10:00 AM
Torah Reading: R'ei (Deuteronomy 11:26 - 16:17)
Haftorah: Isaiah 54:11 - 55:5
Blessing of the new month of Elul. Rosh Chodesh will be Tuesday and Wednesday
Children's Program 11:00 AM-12:15PM
Children experience Shabbat and the Parsha in our warm, friendly environment every Shabbat morning. Directed by Faya Lipskier.Featuring: Tfila, Parsha, Games, Snack and Weekly raffles with exciting prizes! Contact Faya Lipskier for more info, to inquire about Birthday Parties and for sponsorship opportunities.
Kiddush Buffet 12:15 PM
***There is no sponsor for our Kiddush this week***
If you wish to sponsor a Kiddush please contact us here or 212-706-7708.
B"H
You are invited to join…
Chabad of the West Sixties
For Rosh Hashana and Yom Kippur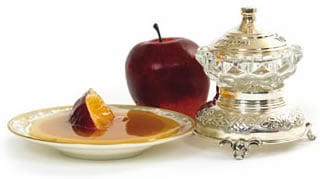 At the
Chabad Shul atDrisha
37 West 65th Street
Between Broadway & Central Park West
Our services are refreshingly casual and easy to follow. The English-Hebrew prayer book, along with song and commentary, make everyone an active participant. Services will be led by Rabbi Yehuda Lipskier and canter Avraham Kugel. The children will enjoy a special program just for them.
No Hebrew background or affiliation necessary.
In order for us to be adequately prepared, your prompt response is necessary! Please take the time to fill out a reservation form.
No Membership required.
Jewish? You're already a member!
Wishing you a sweet new year.
For the complete Holiday schedule click Here
Click to Reserve
Click for Kaparot
-Rabbi Yehuda and Faya Lipskier